2004 Observatory
Robotics Event
On the 7th & 8th of February 2004 the observatory science centre at Herstmonceux held it's first Robotics Event of the year. The first of it's kind for the observatory that helped to introduce people to the fascinating world of robotics. You can also check out the observatory web Site at the following address:
http://www.the-observatory.org
There were a number of tasks held on the 2 day event, where robot builders showed off their creations and competed against each other, time and computing power!
Competition included the popular antweight championships, BEAM solar rollers and other insect like creations, autonomous robots competing for superiority and loads more. See below for a full listing of events that took place:
Solaroller
Photovore
Walking robots
Best looking robot
Robot Sumo (to include AntWeights)
Autonomous and radio control obstacle avoidance.
Micromouse
Entering a competition
This event is now over for this year but if you are interested in attending next years event then please contact me.
Competition Rules
The full set of competition rules are available for download in a .doc format at:
Sorry file moved
Event Day Photos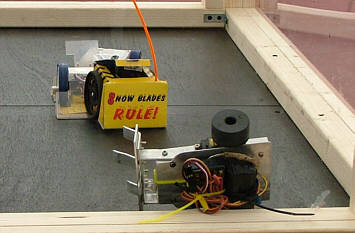 Meet the Robots
Some of the robots that attended the event have had photos taken and are pictured below, those that attended the observatory robotics event were able to meet all of these robots and more and were also be able to speak to the people that built them.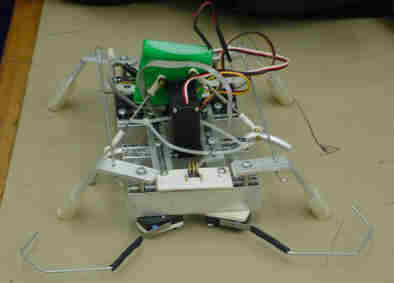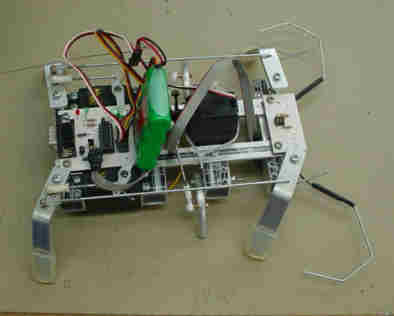 Built by Al's Robotics
Info: Powered by 3 servo motors, controlled by a serial servo controller, has ultrasonic range finders and tackle switches to avoid objects in front of it.
---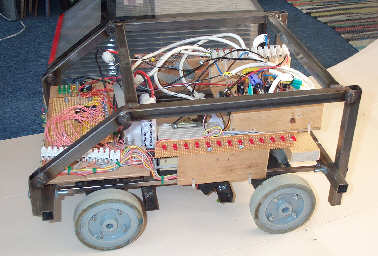 Built by Al's Robotics
Info: Powered by 4 12 Volt Cordless drill motors,This is the robot that was on show at the Lewes late night shopping evening. Raising funds for the RLNI. Read more here
---

Built by Al's Robotics
Info: X-Copy is made almost entirely from recycled components from every day items such as printers, photo copiers and is fully autonomous.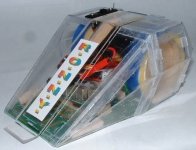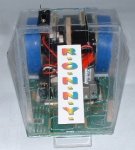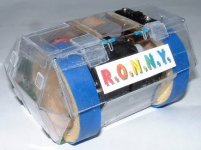 Built by Gary Aylward
Info: Antweight battle robot called R.O.N.N.Y. Mk 3. Read More Here
---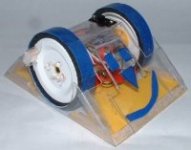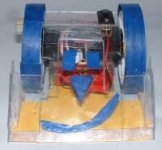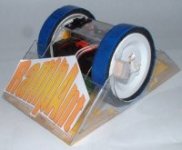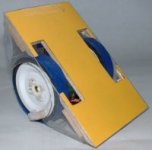 Built by Gary Aylward
Info: Antweight battle robot called RampAnt (first incarnation). Read More Here
Rover
Construction is 1.2mm galvanised steel pop riveted together with aluminium angles. I included a 12"(300mm) rule for scale.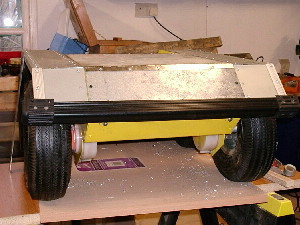 As far as sensors go I have some SRF04 ultrasonic for long range, a collection of industrial IR sensors with a fixed detection range of approx 6" and some adjustable ones with a range of between 2" & 8". The last line of defence are bumper switches. The black bar at the front is actually a bumper mounted on springs with micro switches behind. I have started constructing a 'head' to be mounted on an elevating arm this has two 'eyes' one containing a video camera and the other a simple compound eye made of an array of ldr's. I hope to be able to track light/dark objects with this.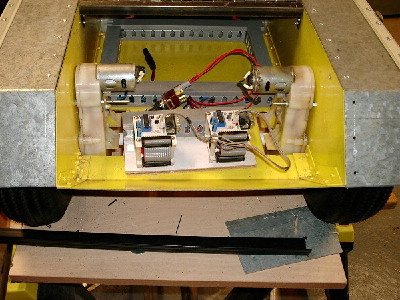 Photo showing the interior with just the motors and speed controllers (from Al's Robotics)
Built by James Carter
Maze Solving Robot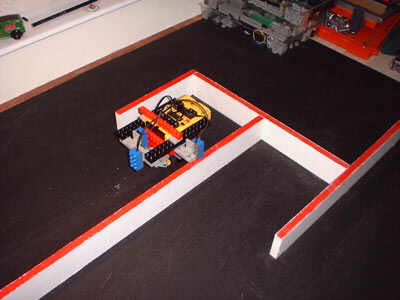 The robot uses the left hand wall following technique to 'solve' the maze. The program that controls the robot has been written in NQC.
The maze is the demonstration maze detailed on the Swallow web site. (http://www.swallow.co.uk/umouse/miniwall.htm. It is exactly as set out on their web site. It has been designed to include all the eventualities the robot could expect to encounter in a real maze, but is only a fraction of the size.
Built by Bob Cannon
Event Location Photos
The event is going to take place in a massive geo tent (a bit like the one and only millennium dome, but a lot smaller) we have been provided with a huge heater just in case it's a bit cold. We will have a few stages for robots such as an arena for the AntWeights, enclosures for the BEAM robots and a big play park for other types of robot that is 2.4 x 2.4 Meters.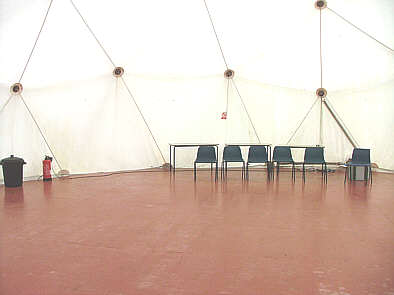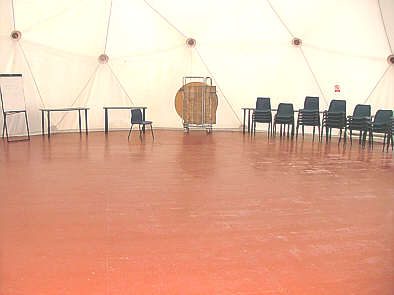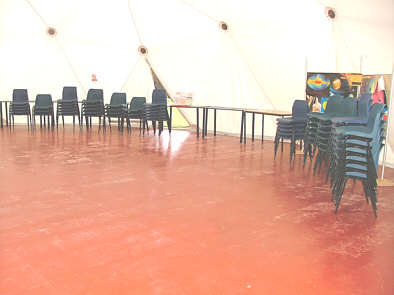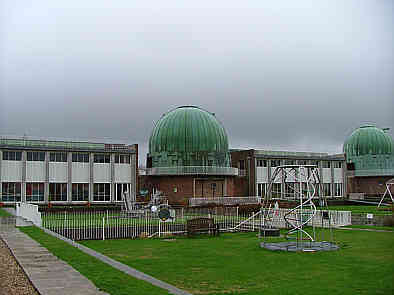 The centre on a wet windy day.