Servobot
This robot is properly the simplest robot that a person can make and still have complete control over its movements and actions. It uses two servos these act as speed controllers when they have been modified and give the robot its propulsion unit. Servos can be easily modified for continues motion such tutorials are widely able on the net just do a search at yahoo for "modified servos" and it will give you all the info on how to do it. A two channel radio control set will do to control this robot. Although it will be tricky to control because you will have one stick going up and down whilst the other going left to right. But some two channel radio control sets can modified so that both sticks go up and down.
For the servos I would suggest that you use the Hitec HS-422 servos. These can be brought with and with out ball races.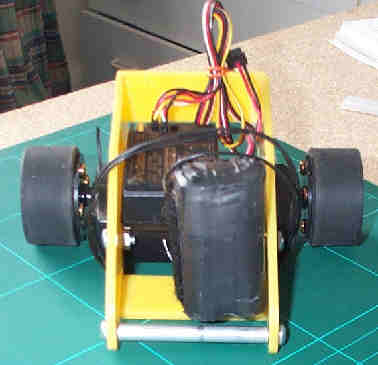 The wheels are easily mounted on the servos using the servo horns that are supplied with most servos.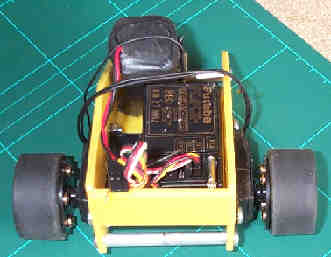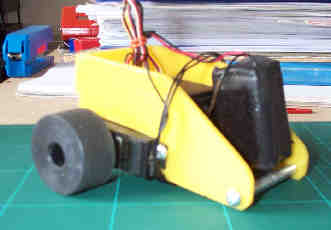 Chassis plans for Servobot
Here are the scale plans for Servobot it may take you a while to completely download the page. you can get a bigger image by clicking on the chassis design. I have updated the designs for the chassis to give it a lower profile and to be easier to build. The chassis is designed to be used with standard sized R/C servos with the irrelevant modification for continues rotation. My platform may be used with radio control sets and micro processors with equal compatibility.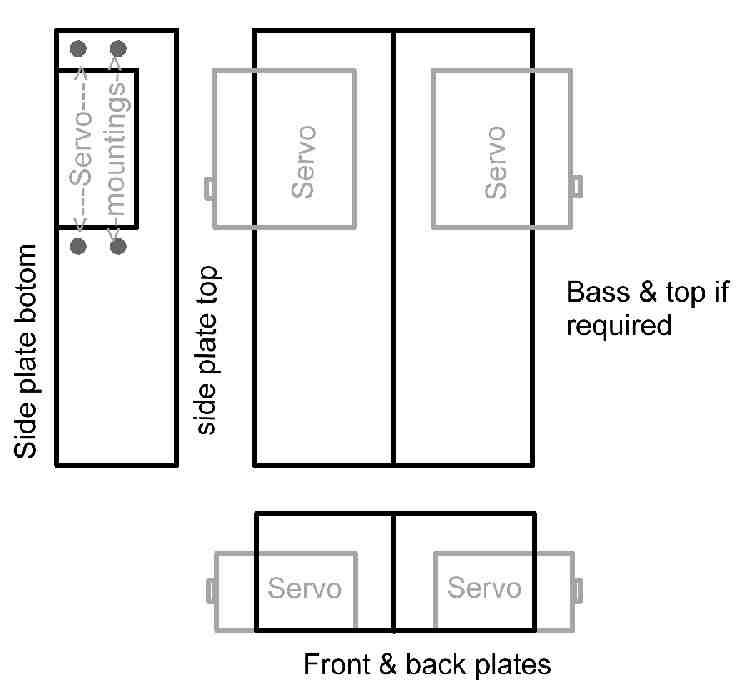 I have found that the best chassis for servobot is made out of plastic this allows fast easy construction and can be glued together .
The bass and top on my designs are not required all you need is the two sides and front & back. I suggest that you use plastic for the chassis and glue it using the appropriate adhesive. If you are to use the bass and top the thinness of your materials will need to taken into account so you can add the thinness of the material to both top and bottom so you do not have any gaps in the chassis.