Mad Max
The Extreme Mini Warrior
I started making this robot for fighting competitions at my college, I'm starting a robotics club at my college so I hope to get some of my mates into building robots like this one that can battle against each other in a mini sumo robot style.
The rules for the competition have been custom made to cater for the availability of parts and the abilities of the competitors but are as close to the mini sumo robot rules as possible.
The frame and chassis for this have been made out of fully recycled aluminium which has been salvaged from computer case brackets, old electronics test equipment etc.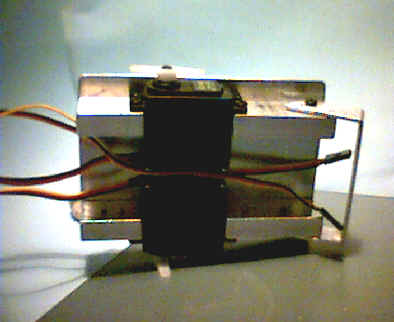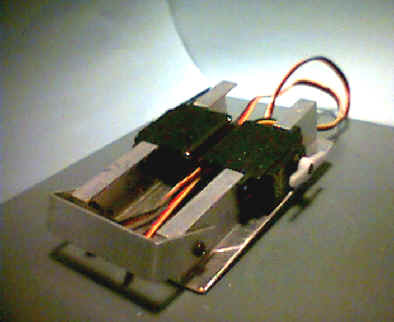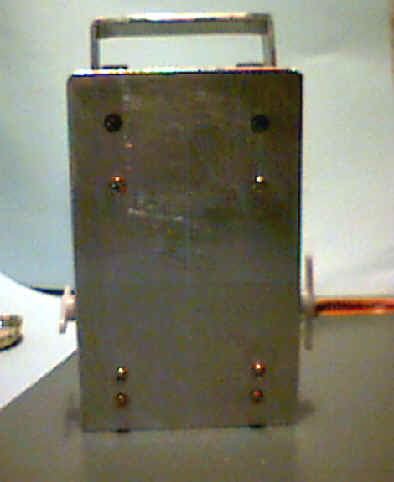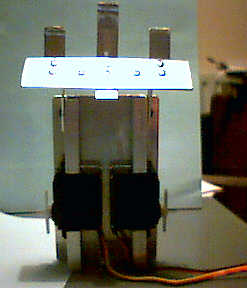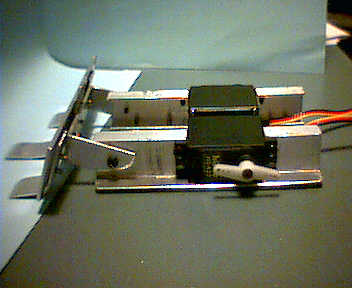 Fitted with lifting shovle.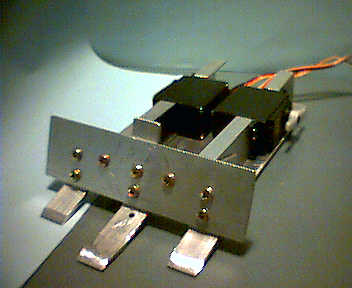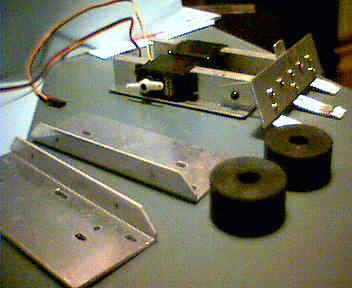 You can see in this photo (above) the aluminium armour plates that will be fitted to the sides to add protection, and also the wheels that will be used which have been recycled from an old cannon A3 printer.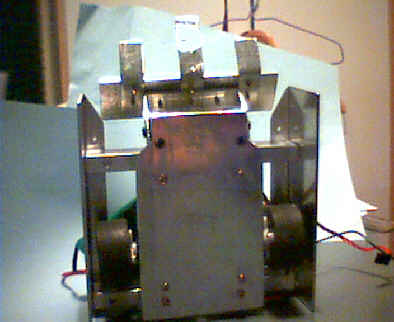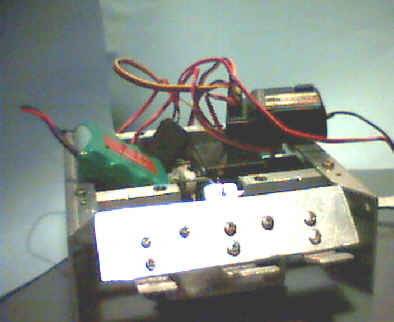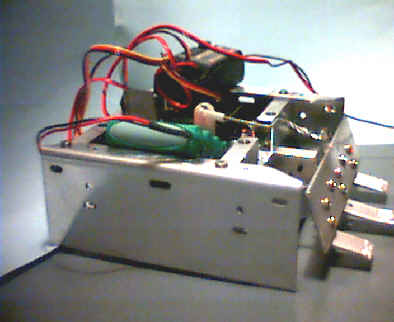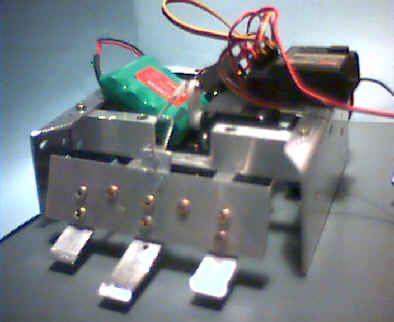 This is mad max with it's radio gear fitted, the next thing to be fitted to it is a PIC MCU to control it's movements and actions.