Recycling a old CD-ROM
There seem to be loads of redundant computers these days as the speed of processors keeps climbing people keep getting new computers and chucking out there old ones. What a waste, I just can't stand the sight of old electronics equipment being chucked out but what can we do with it, well we can make robots of course (especially BEAM robots). On this page I will be looking at a CD-ROM drive that has been discarded and later I will have a robot tutorial for making something out of the parts from the CD-ROM with a bit of luck.
I've had the pleasure of having two CD-ROM's to take apart one a 2X speed and the other a 48X speed, now it seems that the older CD-ROM's have more usable motors in as the 2X had two geared motors just the same as those small solar motors you can get form shops, and the 48X had only one geared motor in although this one had a better gearing system then the other the rest of the motors were stepper motors. The photos on this page are from the 48X speed CD-ROM drive.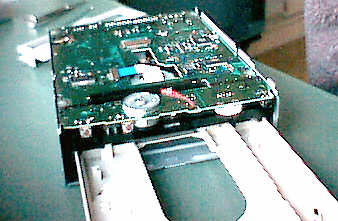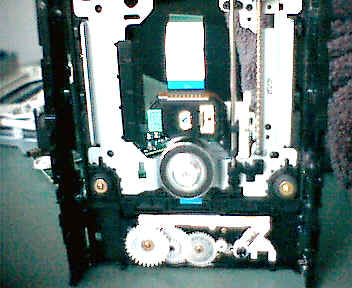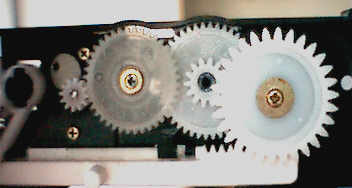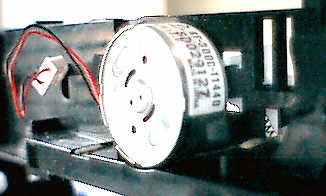 Theirs that nice geared solar motor.
Now it's time to make some thing with all the bits that have just been salvaged from the CD-ROM drive.
Any ideas?